"My Losing Bet" is a song by The Avett Brothers that appears on their 2002 album Country Was with a playtime of 2:52. It features vocals by Scott and Seth Avett on the piano and banjo with Bob Crawford on the upright bass.
The song appears on 2002's Live at the Double Door Inn with a playtime of of 8:32, but the songs "Going Down the Road Feelin' Bad" and "Walkin' Down the Line" are also included on the track.
I waited for you
A hard thing to do
Knowin' we're through
And though I don't have to choose
To welcome you back or push you away
But wait we're not there yet
And though I'm losing the bet
There's still the sunset
I felt so surprised
When she arrived
Wearing a smile
Smiles soon turn to tears
Out on her back pier
After all the love how did I end here
Oh Lord, Oh Lord...
Country Was tracksEdit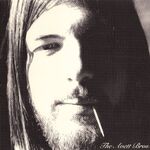 Live at the Double Door Inn tracksEdit